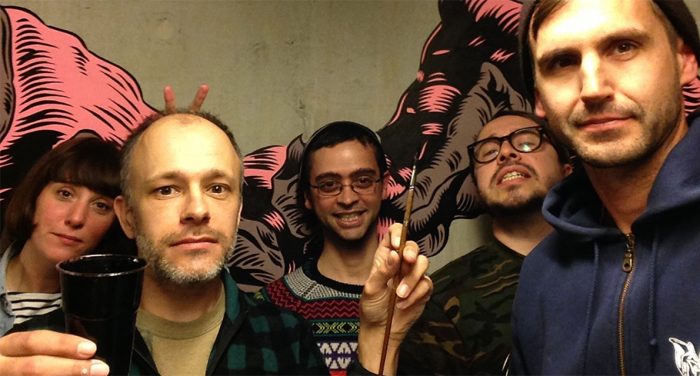 KAMP HORST is an art collective from Rotterdam, the Netherlands. The main focus of its six members lies on making group paintings on both canvases and walls, but illustration and design
also make up a big part of the KAMP HORST body of work.
Established after the demise of its predecessor, Dutch collective Antistrot, 5 members of this world renowned group (Antistrot have shown work in NYC, Miami, Tokyo, Dublin, San Francisco and Berlin, to name but a few) decided to bring things back to life with a new collective. KAMP HORST has been active in some shape or form since 2010, but with a changing cast of characters, and under different names. The group settled on the name and a core group of members in 2012.
KAMP HORST is:
Paul Borchers
Bruno Ferro Xavier da Silva
Johan Kleinjan
Silas Schletterer
Gees Voorhees
Michiel Walrave